We think it is important for us to study the great women of the past — to be inspired by their examples, to learn from their mistakes, to study how God uses people for His glory.
For the Reformation 500 Celebration in Boston two weeks ago, we were given the opportunity to come as historical reenactors — a new experience for both of us, but one we're very grateful for.
Anne Boleyn
I [Elizabeth] chose to portray Anne Boleyn, surely one of the most maligned and misrepresented women in history, for the chance to tell her true story.
Anne Boleyn was not only the catalyst for England's break with Rome but one of the most active and influential reformers in England during her three years as queen. As a child, Anne was diligent to cultivate her mind and abilities, so that she became exceptionally well prepared for the role God had in store for her:
"Certain this was, that for the rare and singular gifts of her mind, so well instructed, and given toward God, with such a fervent desire unto the truth and setting forth of sincere religion, joined with like gentleness, modesty, and pity toward all men, there have not many such queens before her borne the crown of England. Principally this one commendation she left behind her, that during her life, the religion of Christ most happily flourished, and had a right prosperous course." – John Foxe, author of Foxe's Book of Martyrs
During her years of education in France, through exposure to men such as Jacques LeFevre and Guillaume Farel, Anne's love for the pure gospel was fanned into flame, and she returned to England an ardent reformer during a time when England was violently persecuting its Protestants.
Upon being crowned queen, Anne used her position to promote and defend reformers such as William Tyndale, Thomas Cranmer, Hugh Latimer, Matthew Parker, and Miles Coverdale, to encourage the translation and dissemination of Scripture into English, and to make England a refuge for persecuted Protestants from around Europe. The martyrologist John Foxe called Anne "a special comforter and aider of all the professors of Christ's gospel… What a zealous defender she was of Christ's gospel all the world doth know, and her acts do and will declare to the world's end."
Brought down by a conspiracy of her papist enemies, who called her "the principle cause of the spread of Lutheranism in this country," Anne was beheaded on false charges of adultery, incest, witchcraft, and "high treason against the King's person."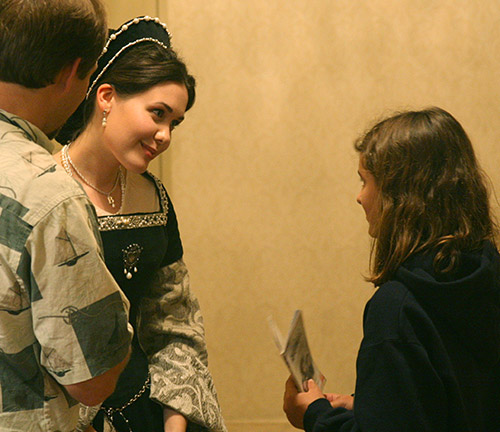 The power of reenacting took me by surprise. I felt overwhelmed as as one small boy suddenly realized that his religious freedom he was describing to me was due to "people like you!" …as I watched children's eyes grow large as they realize the implications of "losing their lives for His sake;" …as young ladies told me they had been inspired to begin studying the world-changing works of the reformers… as I watched people's eyes fill with tears as they heard my character's own words of her courage and joy in the face of death.
As Anne Boleyn, I could look these children in the eye and tell them what it means to sacrifice your life for Christ, living or dying, and challenge them to consider how much they are willing to sacrifice for Him. I could tell them how I watched a small group of my contemporaries challenge the world's strongest religious bureaucracy and turn the world upside-down for the Kingdom. I pray that those children who met Anne Boleyn will be inspired by her urging to pick up the work "we" had begun, where we left off, and continue the world-wide reformation that was never finished.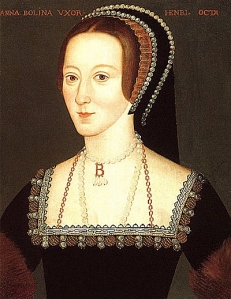 "But if you have already determined of me, and that not only my death, but an infamous slander must bring you the joying of your desired happiness, then I desire of God that he will pardon your great sin herein, and likewise my enemies, the instruments thereof; and that he will not call you to a strait account for your unprincely and cruel usage of me at his general judgment-seat, where both you and myself must shortly appear; and in whose just judgment, I doubt not (Whatsoever the world may think of me), mine innocency shall be openly known and sufficiently cleared."

– From the last letter Anne wrote to her husband Henry VIII, while imprisoned in the Tower. This letter was recently found among the personal papers of Thomas Cromwell, likely to have never reached Henry.
Jeanne D'Albret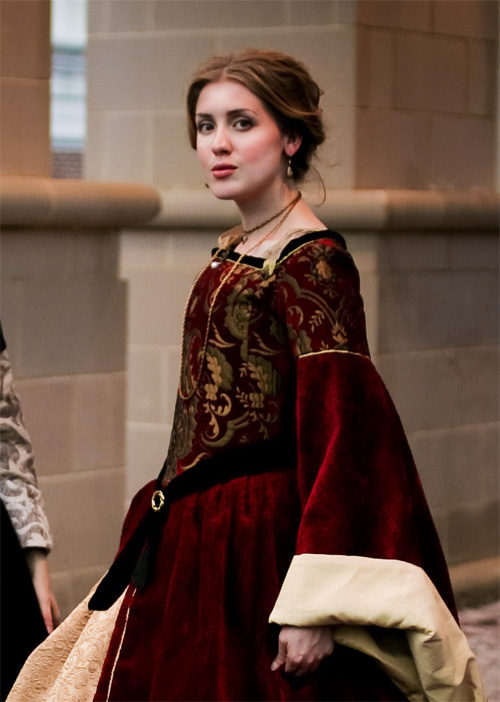 "We have come to the determination to die, all of us, rather than abandon our God, and our religion, the which we cannot maintain unless permitted to worship publicly, any more than a human body can live without meat or drink… " ~From a letter by Jeanne to Catherine De Medici dated 1570 (two years before the St. Batholomew's Day Massacre)
I [Anna Sofia] was excited to play the part of the brave Huguenot queen Jeanne D'Albret, whose incredible royal life was characterized by sacrifice, self denial and extreme hardship — themes that stand in stark contrast to modern notions of royalty and privilege and the glittery pink princess culture of Disney.
Jeanne D' Albret was born a princess, the only child of Henri and Marguerite of Navarre, and was raised in all the luxury and grandeur of the French court by her uncle Francis I, from whom she received the nickname "La Mignonne des Rois" (the darling of the king).
In 1560 she surrendered her famously strong will to Christ and took action to manifest His reign over her entire kingdom of Navarre. Thanks to the efforts of Jeanne's devout mother, Queen Marguerite, Navarre had become known all over Europe as a safe harbor for reformers, but Jeanne took her mother's work a step further by reforming its legal system, abolishing Catholic ritual, commissioning a translation of the New Testament into Basque and Bearnese, and strengthening its borders against its vehemently Catholic neighbors, France and Spain.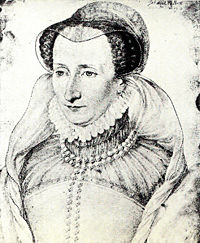 Many of her contemporaries made special note of her strength through adversity; she defied popes, kings and queens to defend the faith and protect her people, and the threats of assassination, kidnapping and invasion were constant, but perhaps the most painful was the sting of betrayal and slander by childhood friends, family members and even her husband.
In a peace treaty that was meant to unite the kingdoms of France and Navarre and end the persecution of the Huguenots, Jeanne betrothed her son Henri to Catherine de Medici's daughter Marguerite de Valois. Jeanne died mysteriously in Paris during the heat of the marriage negotiations with Catherine and did not live to see the conclusion of the wedding plans — now remembered as the St. Batholomew's Day Massacre, in which an estimated 50,000 Huguenots were brutally slaughtered.
Upon her conversion, John Calvin sent her a letter of warm congratulations and a charge to take even more seriously her position as queen.
"Having then received so great and inestimable a benefit, you have reason to be so much the more zealous to dedicate yourself (as you do) entirely to Him, who has bound you so closely to Himself. And whereas kings and princes would often wish to be exempted from subjection to Jesus Christ, and are accustomed to make a buckler of their privileges under pretense of their greatness, being ashamed even to belong to the fold of this great Shepherd, do you, madame, bethink you that the dignity and grandeur in which this God of goodness has brought you up, should be in you esteem a double tie to bind you to obedience to Him, seeing that it is from Him that you hold everything, and that according to the measure which each one has received, he shall have to render a stricter account."

~John Calvin Geneva, 16th January, 1561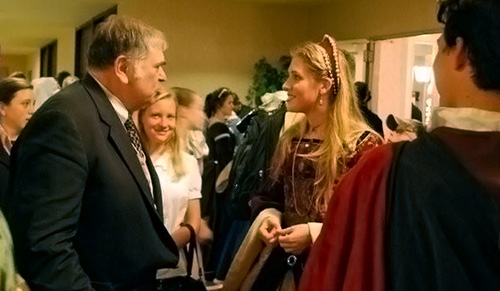 I was very grateful for the opportunity to "resurrect" one of those heroines of the Reformation who sacrificed all for a generation of people she would never know and that has all but forgotten her. I was very humbled to portray a woman who was no doubt watching me from the cloud of witnesses, and also honored to be able to (in a sense) bring together two generations who will never meet on this earth. It gave me new realization of the huge debt of gratitude I owe to the past which has caused me to further consider the part I will play in history, and the sacrifices I will make for the future.
Note:
One of the most humbling things we see in history is how God chooses to work through imperfect people and the mistakes they make. Though they were both greater women than we, Anne Boleyn and Jeanne D'Albret were flawed — as are we — and we pray that God will use us for His purposes as He did them, imperfect though we are.