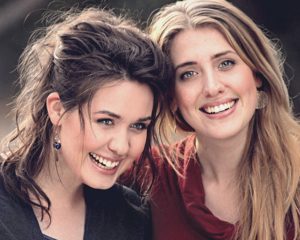 Put simply, we're two very unworthy daughters of a merciful Heavenly Father, saved by grace, walking by faith, and seeking to live and proclaim the beauty of His vision for His daughters.
Our passion is to explore the question: Where do young Christian women, especially the unmarried, fit into the Body of Christ? What role are we called to play in advancing the Kingdom of God? And how is that different from the mainstream path that Christian young women are usually pressured into?
The fire burning in our souls is to communicate the full depth and breadth of the womanhood of the Bible – the disciple-making, counsel-giving, profit-earning, church-serving, gift-exercising, knowledge-seeking, hospitality-giving, poor-and-needy-helping, initiative-taking, truth-proclaiming, nations-evangelizing femininity we see praised from Genesis to Revelation.
Some, including Time Magazine, Christianity Today, and Jezebel.com, have called us leaders of the "stay-at-home-daughter" movement, but that's not actually what our message has ever been all about.
Our message is fundamentally about the identity and purpose women were created to have in Christ, and the role that Christian women were created to play in family, church, state, society, commerce, and culture.
Our first glimpses of Scripture's counter-cultural vision inspired us to write So Much More: The Remarkable Influence of Visionary Daughters on the Kingdom of God in 2005, at the tender ages of 17 and 19 (and our youth and inexperience certainly show); to launch this website (originally under the name "Visionary Daughters") as a place to continue our studies and writings on biblical single womanhood in 2006; and to produce our developing ideas in documentary form in "Return of the Daughters" in 2007. In 2011, we wrote and published another book, It's (Not That) Complicated: How to Relate to Guys in a Healthy, Sane, and Biblical Way, and in 2013, we produced the Reclaiming Beauty Webinar and consequent Study Course.
Our obviously sporadic output is thanks to our frequent decisions to pull back from writing and speaking altogether to focus on growing theologically, spiritually, and in ability in handling the word of truth – as well as to focus on really living the message we're trying to preach.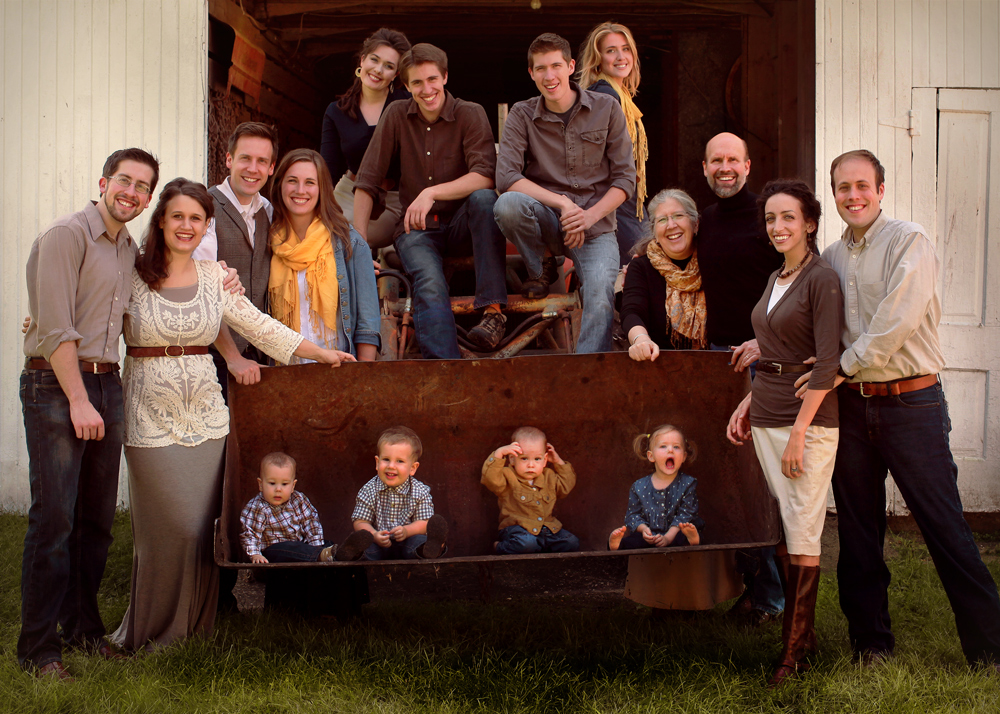 This, for us, means spending most of our time working with our whole family team in our family's ministry, Western Conservatory of the Arts and Sciences, in which we get to work with our favorite people creating fun stuff like this, this, and this and occasionally speaking at events together; being very involved in our wonderful local church; running a very involved open-door hospitality ministry; collaborating here and there with our wonderful father, Geoffrey Botkin, our amazing mother, Victoria Botkin, our designer brother, our
military historian brother, our film composer brother, our entrepreneur brother, and our web developer brother (builder of this site, in fact) on their interesting projects; and spending as much time as possible with our niece and soon-to-be-six nephews.
This – and all the laundry, cooking, and bathroom-cleaning it involves – is our real ministry. Between this and our ministry to young women, we try to hunt down spare minutes for house remodeling, reading and studying, DIY projects, event coordinating, music-making, and getting out into the beautiful Tennessee outdoors.
Welcome to our life and thoughts!
In Christ,
Anna Sofia and Elizabeth
For what we proclaim is not ourselves, but Jesus Christ as Lord, with ourselves as your servants for Jesus' sake. For God, who said, "Let light shine out of darkness," has shone in our hearts to give the light of the knowledge of the glory of God in the face of Jesus Christ. But we have this treasure in jars of clay, to show that the surpassing power belongs to God and not to us. (2 Corinthians 4:5-7)