It's (Not That) Complicated
How to Relate to Guys in a Healthy, Sane, and Biblical Way
audiobook
Length: 10 hours and 55 minutes
Format: MP3 44.1 kHz, 64kbps, Mono
Read by: Anna Sofia and Elizabeth Botkin
ebook
A MOBI file for Kindles, an EPUB file for all other ebook readers, and PDF file for your computer. All files are navigable, searchable and DRM free.
Ever been confused about friendships with boys? How to handle crushes? How friendly is too friendly? How close is too close? What to do when a guy is being way too friendly? What guys think about all this? What it means to be a "sister, in all purity"? Guy-girl relationships have always been complicated, but perhaps never more so than today. It's (Not That) Complicated is a humorous, hopeful, and deeply thought-provoking new look at guy-girl relationships in our times. Dealing practically with such complications as online interaction, Hollywood expectations, undefined relationships, and unrequited love, the Botkin sisters offer enduring biblical principles that can make it all much simpler.
View the table of contents here.
Below is a sample from the audiobook (from Chapter 7: The Heart – Victim or Perpetrator?)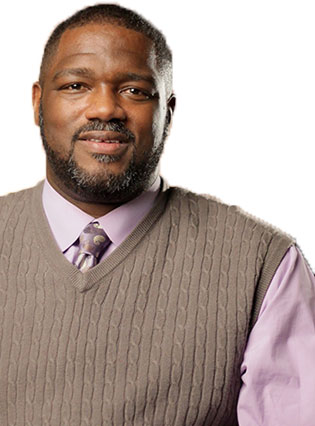 "How do young men and young women interact with one another when marriage is not in view? Can young men and young women be 'friends'? And how does a young woman guard her heart, preserve her purity, and walk in integrity without treating young men with disdain? In
It's (Not That) Complicated
, Anna Sofia and Elizabeth Botkin address these and other questions with wisdom, grace, transparency, and biblical acuity."
— Dr. Voddie Baucham Jr. (Author, What He Must Be, Family Shepherds, The Ever-Loving Truth)
Anna Sofia and Elizabeth Botkin have compiled an excellent resource for young women to use in understanding how to "uncomplicate" the guy/girl relationship dynamic.
It's (Not That) Complicated
addresses a wide range of issues that come into play for young women as they attempt to navigate the terrain of understanding how to relate to young men. It is evident that the Botkins have grappled through these issues thoughtfully in order to personally apply God's principles of loving others. Their book provides practical and biblical guidance to help young women avoid the common (and often destructive) relationship messes that plague this generation. This "relationship manual" is a helpful tool for parents, church leaders, and counselors, as it provides thorough, honest, compelling, and biblical content in an endearing manner. This is a message that needs to be heard and I pray that God spreads their message widely!
– Kimberly Wagner (Author, Fierce Women: The Power of a Soft Warrior)
WHAT READERS ARE SAYING:
"Of all the relationship-oriented books, blog posts, and Christian magazine articles that I have read, none have been as Biblically solid or as helpful as this book. Were I to go through this book with a highlighter, the entire thing would be neon yellow."
– P
"It totally challenged me in the way I relate to young men as brothers in Christ. I have officially made it my favorite book, and have strongly encouraged all the young ladies I am acquainted with to read it!"
– Tiana
"…exactly the kind of book I have been looking for for so long! I laughed out loud and took extensive notes. There really is not any other book like it."
– Brydon
"You should know that I finished it in one afternoon. It gave me an entirely new perspective on how I should be treating my brothers in Christ, as I have always struggled with how to love them and come across the right way. I was so blessed by the comments from various young men. It put everything into a new light for me. I have been able to put much of what you shared into practice this year with both my brothers, and my sisters in Christ (encouraging them to do the same!), and the results are simply amazing. May God use this book to bless young men and women all around the world!"
– Amanda
"The only book I've ever cried over. Every girl should read this. Anna Sophia and Elizabeth Botkin have wisdom beyond their years, and they present biblical truth with grace, but without holding back."
– Emily
"In my opinion, every girl in America needs to read that book. No, EVERY girl needs to read that book."
– Amber
"…my highlighter was thoroughly worn out when I was done reading…and I've been trying to get it into as many girls' hands as I possibly can!"
– Sarah
"It's (Not That) Complicated was hysterically funny, incredibly amusing, and properly edifying all at the same time. Anna Sofia and Elizabeth wrote about the Truth of God in a way that we girls who live in the 21st century can enjoy. Their words are accurate, but they use anecdotes that we can understand and relate to. I'm already rereading the book for the second time. (Yes, it was really that good!)"
– Cassandra
"I can't thank you enough for the way you spare no punches and give us the real deal–it shows love in a way no sugar-coated "girly talk" can! It's helped me to adjust my goals and ideals of what a good life is… Also, I'm impressed by the way you present salvation so candidly with none of the modern Christianity fluff. That's what we need, it's what everyone needs: a no-frills, Biblical gospel, and I admire the straight and narrow way you presented it. Keep it up!"
– Alaina