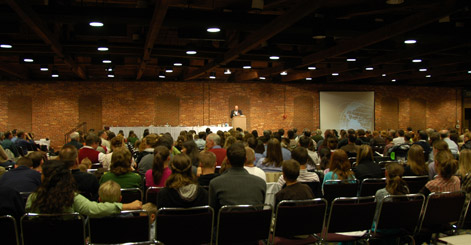 Our family is praising the Lord for a wonderful "Christians at the Crossroads" conference. 700 people came from around the country — some from as far away as Washington state and the Bronx — to join us for this symposium on family relationships in tumultuous times.

Conference HQ was the Historic Columbus Ironworks, the Confederates' largest manufacturer of naval machinery.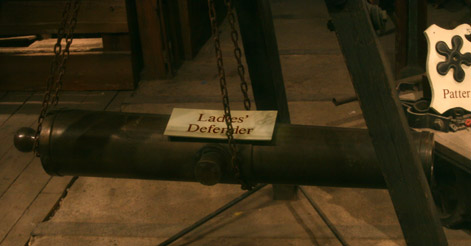 One cannon still held at the Ironworks was named the "Ladies' Defender," cast from brass collected by the city's women.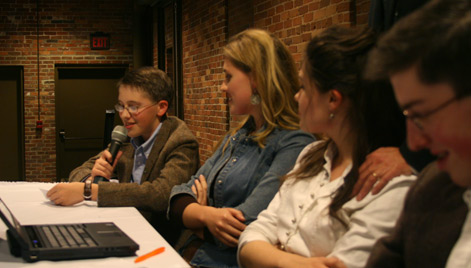 The most popular (and most fun) talk of the conference was a panel with all seven of us siblings on Brother-Sister Relationships.
Coordinating our remarks.


Noah, 13, brought the house down trying to think of benefits to being the youngest.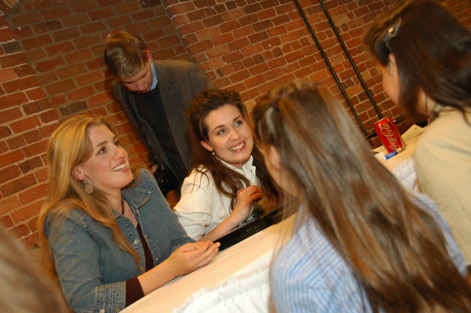 Enjoying talking with girls afterward.
Our wonderful mother, Victoria Botkin, speaking from her 28 years of experience mothering and homeschooling.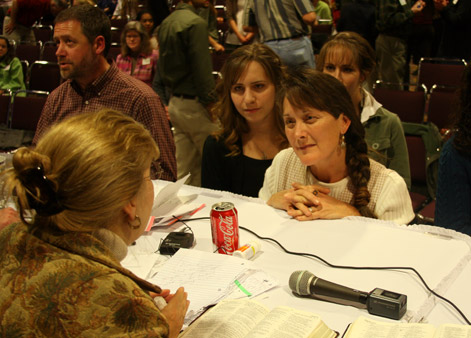 Answering questions afterward.
Luke, 15, takes a turn manning the Western Conservatory table, beside our friend Martin Selbrede, representing Chalcedon.
We steal into a back corner to work on our upcoming speech.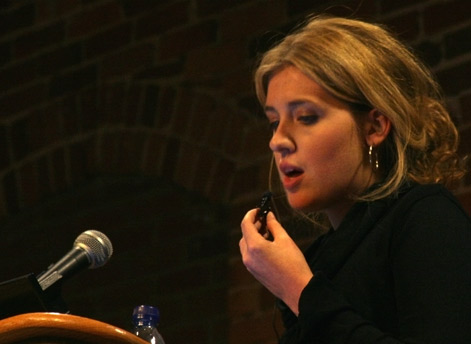 The title of our talk was "Dominion Oriented Femininity — Ten Attributes of a Young Dominion Woman."
Here our brothers speak on "The Difference Between a Playground and a Battleground and Why Young Men Must Live for Spiritual Warfare."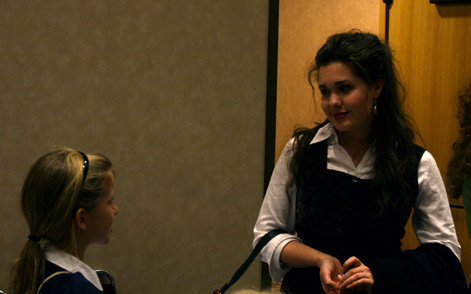 The little girls are often the most fun to talk to.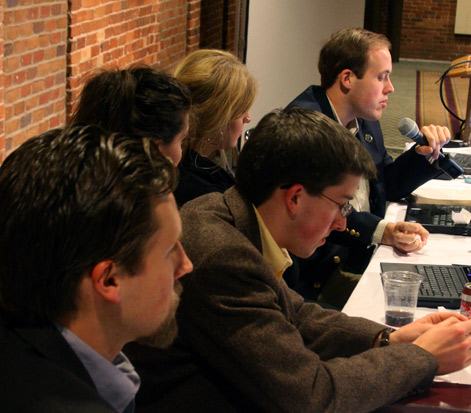 Another panel discussion, this time on the 5th commandment, by the five eldest Botkins.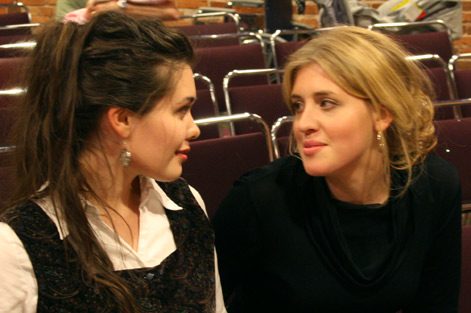 Candid camera: Caught taking a breather as the conference draws to an end.